sexta-feira, 28 de junho de 2013
New GTA Life Stories media added!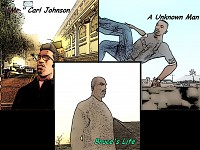 Do you have any ideas for the next character?
quinta-feira, 27 de junho de 2013
MapMaker GTA San Andreas Modifications
Hello, wellcome to my site, here I'll post all my creations. Like DYOM Missions, mods and total conversions.
I hope you like the site. Its my first website i've made. My most recent work is "GTA:SA Life Stories" you can check it out in ModDB:
http://www.moddb.com/mods/grand-theft-auto-life-stories
Also check my DYOM account "MapMaker"!
MAPMAKER